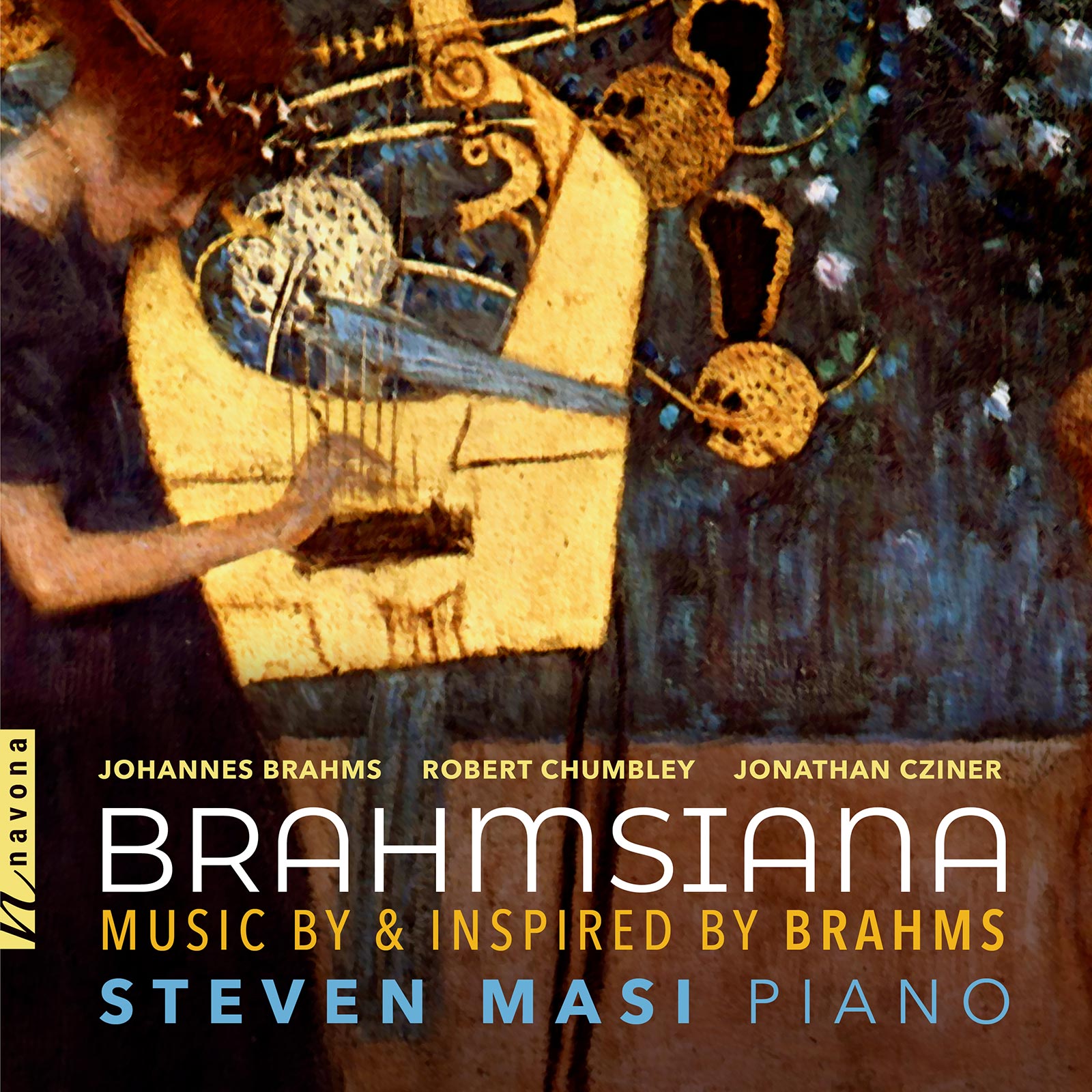 Johannes Brahms composer
Robert Chumbley composer
Jonathan Cziner composer
Steven Masi piano
Release Date:
November 15, 2019
Format:
Digital & Physical
Following his 2017 10-disc recording of the complete Beethoven piano sonatas, pianist Steven Masi turns his talents to two works by Brahms, each one followed by its own companion piece by composers Robert Chumbley and Jonathan Cziner, respectively. Masi's masterful touch and dynamic style capitalize on the unrivaled emotive power of solo piano, causing it to sing in a voice that is profoundly human. Join this Juilliard School alumnus as he delights listeners with virtuosic artistry and a knowing attention-to-detail.
BRAHMSIANA opens with Brahms's 3 Intermezzi, Op. 117. Here, Masi invites listeners on a cyclical journey between light and shadow, descending into darkness before reemerging with triumphant resoluteness, only to give way at last to an inevitable nightfall. Masi pairs this first piece with composer Robert Chumbley's  Brahmsiana II. This second composition, with its colorful textures and sheer lyrical force, recombines the Brahmsian DNA of Op. 117 to create something wholly original and captivating. Next, Masi unfolds Brahms's Six Klavierstucke, Op. 118. Masi performs with impressive agility, moments of manic activity, as well as the stark silences that disrupt them. The record closes with a piece commissioned by Masi, himself: Echoes of Youth by Jonathan Cziner. Cziner responds to Brahms from across the expanse of time in a musical language of tonality and dissonance that both Brahms and the contemporary listener may comprehend.
With BRAHMSIANA, Steven Masi presides over a musical exchange between our past and present. Don't miss the chance to get in on the conversation.